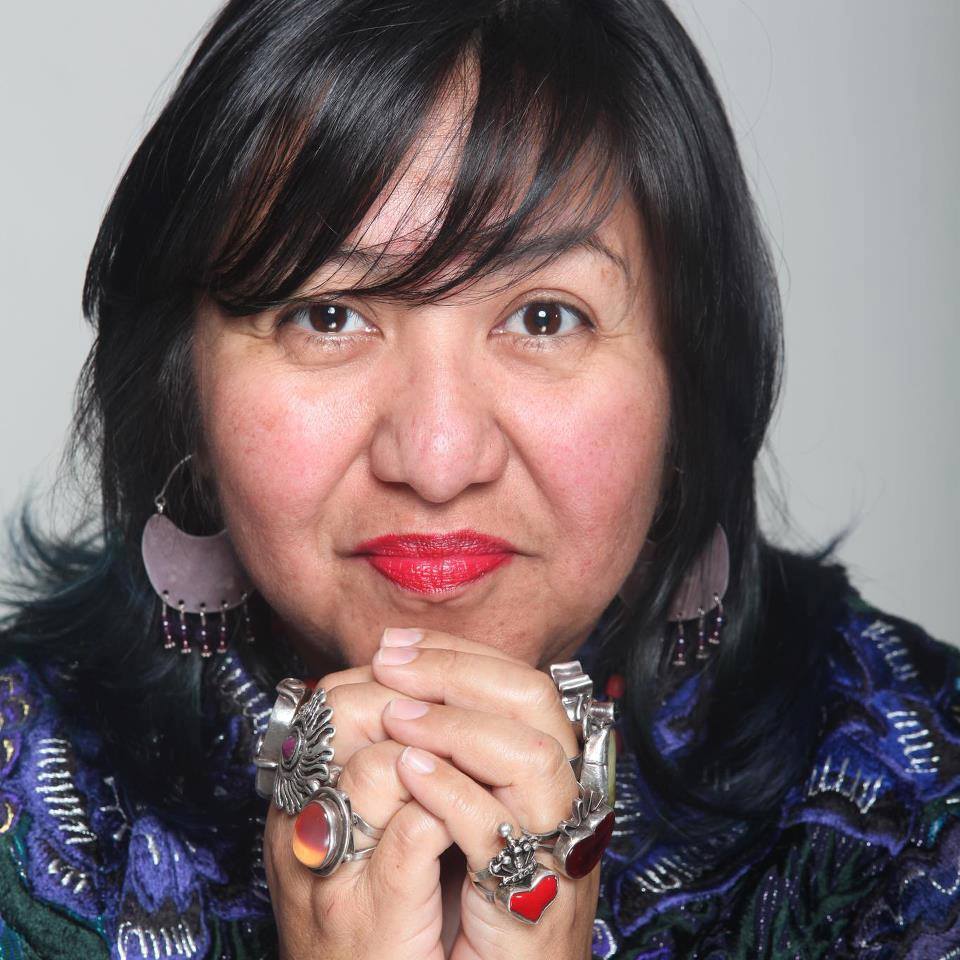 Healing Queen founded in 2013 by Reina Prado

I am a Love Conscious Coach who resources from indigenous, sacred, and metaphysical tools such as plant medicine, crystals, elementals, and astrology along with holistic energy healing modalities to support clients living a more joyful heart-led life. My practice is based in Kizh/Tongva unceded territories.
Participants can meet the areas that feel like blocks around Love with much compassion and understanding. As well as, reclaim the joy and love laid by our ancestors to guide our liberatory work and aid in our collective healing.

Self-Love Practices Workshop
The Love You Workshop Series
The Hummingbird's Map Workshop Series
Coaching Programs:

Ámate, Alchemy of True Self, and Pathway to Love



Please check back as more content is uploaded to my school.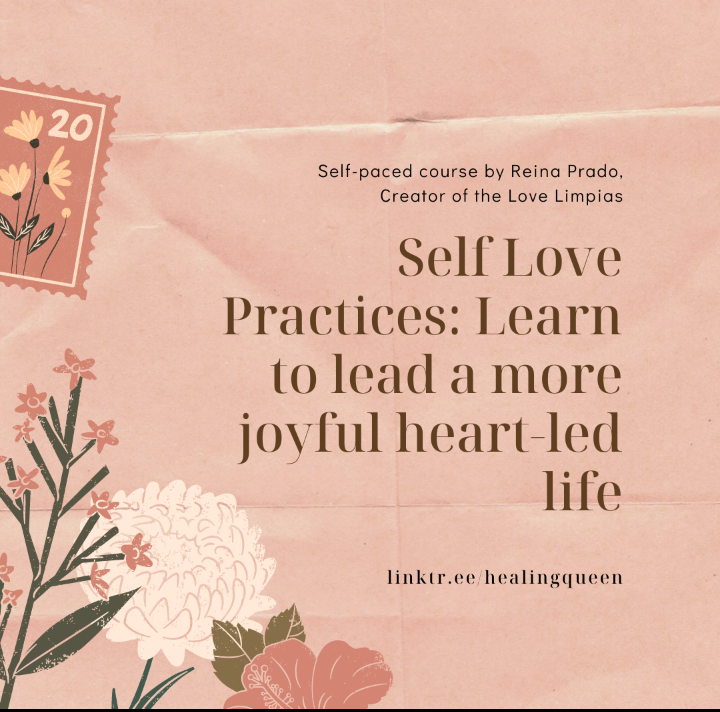 Participants learn to explore Love as a vibration, an expression, a feeling, and as a verb. Through reflection prompts, activities, and guided experiences participants will learn to create a deeper connection to their heart space. This is a free 45 minute course that includes a free 15 minute call once you are done with the course content.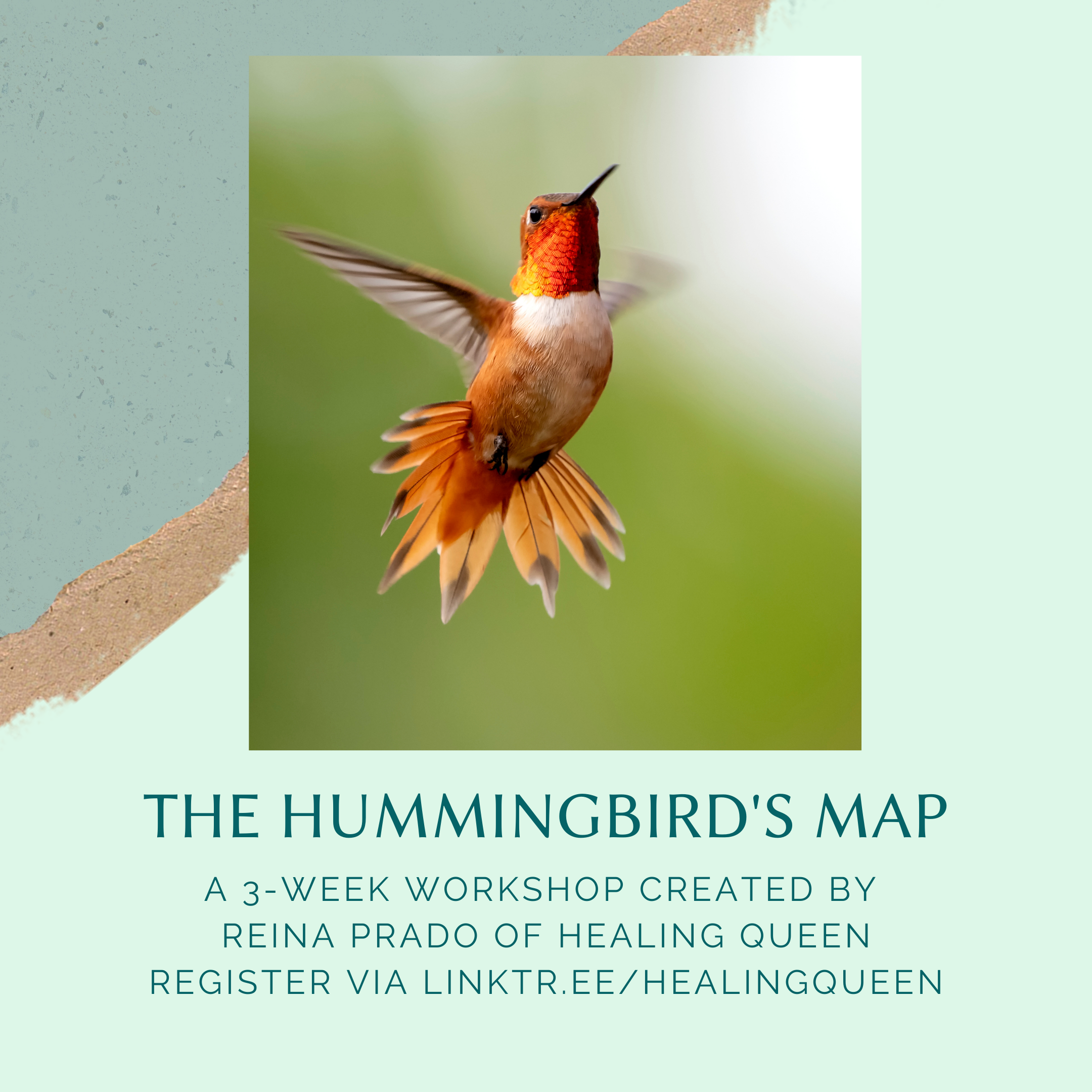 The Hummingbird's Map, is a four module workshop series that supports participants to identify and ground in their soul-purpose. Participants learn to relish in the sweet nectar of their dreams by following their curiosity. Each workshop meeting provides tools, guided experiences, and reflection prompts to help participants create a hummingbird map reflective of their dreams.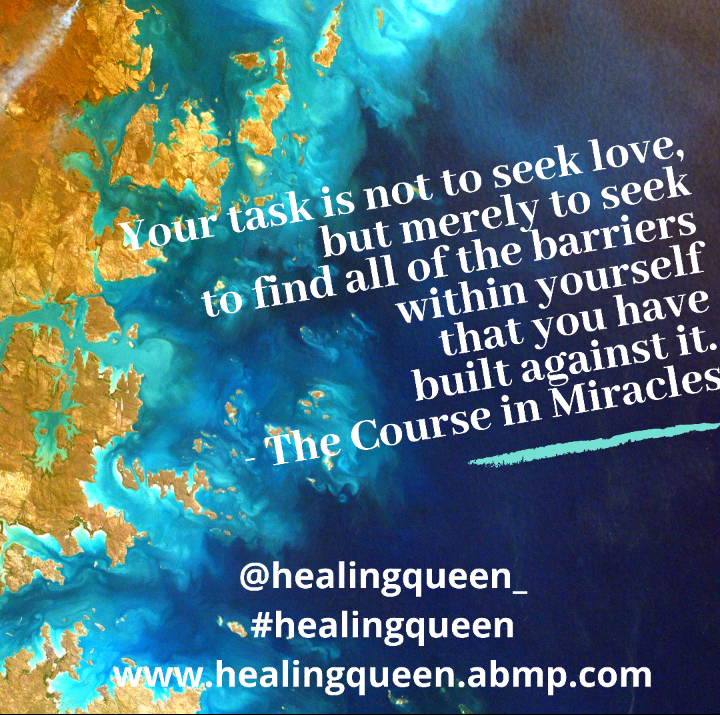 The series Love You includes four modules and (2) Love Limpias. The series invites you to meet your love wounds and heartbreaks with much tenderness and compassion. We begin the first week tending to any areas of deep loss for our mother/nurturer who did not love us as we wanted to be loved. From there we identify any limiting beliefs that creating choices or obstacles in the ways we love or receive love. In week three, we activate Divine Love and learn how to call in our divine match and/or create a more loving relationship (if you are already in a committed relationship). Lastly, we learn to flow with the Divine Masculine and Feminine energies.


The experience of love is a choice we make, a mental decision to see love as the only really purpose and value in any situation. Until we make that choice, we keep striving for results that we think would make us happy  --- Marianne Williamson 
My journey to Love has been one of cultivating a greater alignment with my Higher Self. The course content and coaching programs are to support you in alchemizing your gifts and wounds so that you may live a more joyful heart-led life.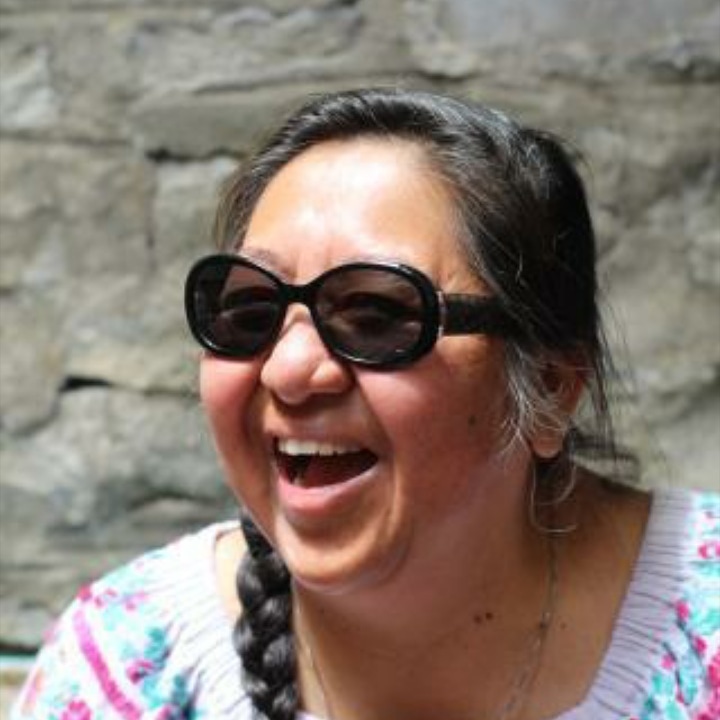 Check your inbox to confirm your subscription